Turnkey & partially turnkey construction

Schone & Bruns Objekt- und Gewerbebau can offer you solutions which will inspire you, especially for your individual demands on design, safety, functionality, fire protection, size, height etc which go far beyond general requirements.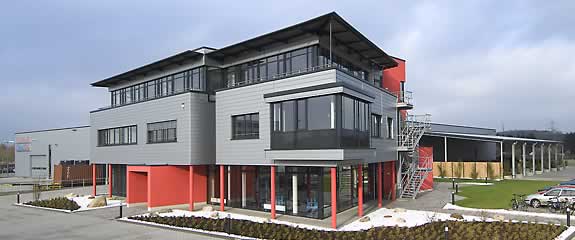 The high demands in the design and construction for business and industry occur especially in the implementation of special solutions for optimised usage of the necessary spatial concepts. Schone & Bruns Objekt- und Gewerbebau can provide you with a team which works at the highest levels through all trades – which provides huge benefits for you especially in complete solutions.
The use of the most modern CAD technology in addition to high quality industrial fabrication methods are indispensable requirements for the implementation of complete solutions right down to the smallest detail. If you require, we can provide you with complete support from building approval application right up to acceptance and hand over in cooperation with our team of planners, purchasers and project managers.
Our services can include classical hall construction, architectural design, building applications, earthworks and foundation work, design of glass areas in both roof and walls, outside facilities, building services, fitting concepts and everything else you need and expect from advanced buildings.
This will enable you to be incorporated in the design process right from the beginning, because modern industrial and business construction is characterised by cooperative development processes so that you as the customer end up with a well-engineered, tailor-made solution for your requirements.
In addition to the area of commercial buildings, the following types of buildings are also part of our scope of services: