parking garages in steel — appealing and economical.
Schone & Bruns Objekt- und Gewerbebau constructs parking garages in steel composite construction.
This open construction method in steel has prevailed more and more over the last few years because savings are available in a considerable numberof standard applications, especially ventilation equipment and fire protection.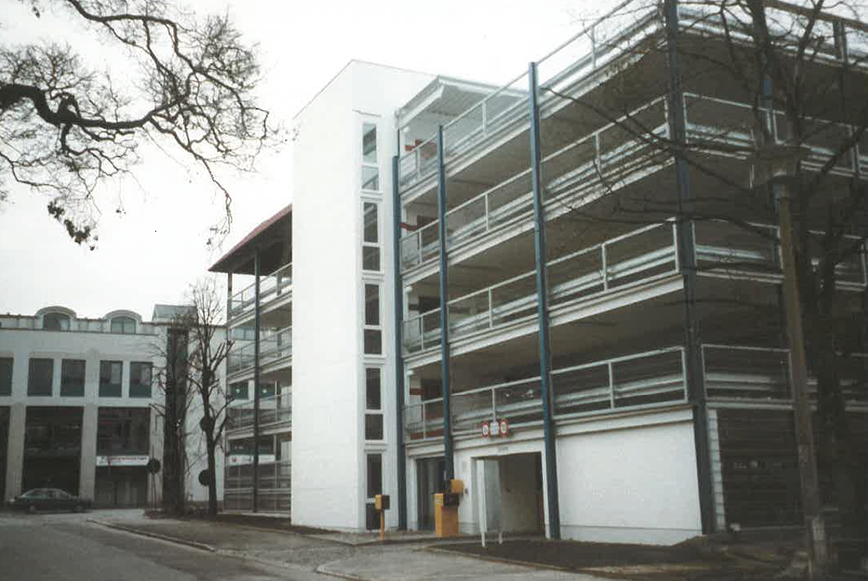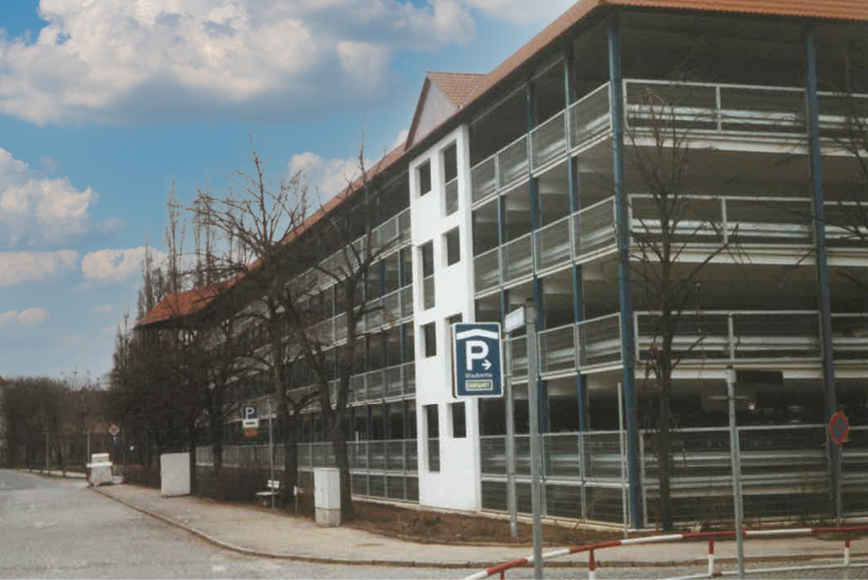 Roadways are constructed in in-situ concrete on lost steel shuttering and can be coloured to requirements after completion.